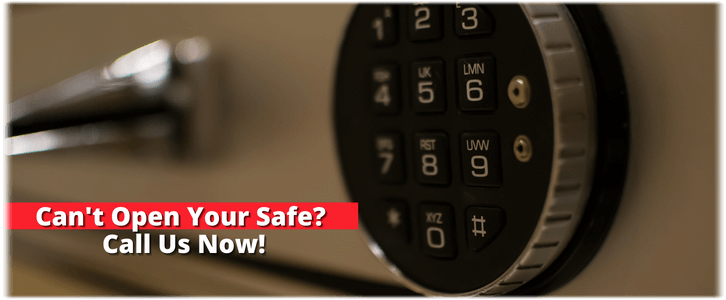 Do you need a safe-cracking expert to unlock your safe in Salt Lake City? We understand how inconvenient for you not to access your valuables. O We provide your home, business, or even bank with fast and cost-effective safe lockout services. Our experts can unlock safes without causing damage to the safe and the valuables inside. We are available 24 hours a day, seven days a week, to come to your location and resolve any safe cracking problems you may be encountering. ur team in Salt Lake City offer a wide range of safe unlocking service for residential and commercial safes. So, call us at (801) 921-4116 if you need help unlocking a safe! We are here the most recommended and the top choice that you can get in this area. 
Quality Safe Unlocking For Any Safes
Safes are necessary security hardware to keep your valuable assets such as cash, documents, and more from burglars. Unfortunately, some safes may malfunction or have faulty locking mechanisms. Luckily, our team in Salt Lake City specializes in unlocking any safes, whether traditional or automatic. Our goal is to provide safe cracking technicians to your location anywhere in Salt Lake City as soon as possible when you encounter a safe lockout. Additionally, we provide professional and reliable safe cracking services to gain access to your safe. Furthermore, our service is available 24 hours a day and seven days a week. So for the quality safe unlocking service in town, call our team today!
Are You Looking for a Non-Stop Safe Lockout Assistance?
Then you are on the right track. Our technicians do not stop working even when it's a holiday or a weekend. We want to be the first on your list when you are locked out of the safe. You can readily call Locksmith Salt Lake City because our men are always on guard to assist you. As a result, safe owners are at ease even when they forget their safe combo because they know that we are here for them no matter what. There are many service providers in the market but the chance to get a safe-cracking specialist gets slimmer as the night goes on. Therefore, we are your only hope when you require immediate unlocking of your safe in the middle of the night. 
Safe Cracking Experts in Salt Lake City
Unlike other safe unlocking stores in Salt Lake City, all our technicians are experts in safe cracking. If you need to hire an expert, hire our full-service technician capable of working on all types of safes, including combination and electronic safe locks. We can assist you in regaining access to your safes and retrieving your valuables. You'll never regret hiring our technicians. In addition, our team comprises experienced technicians who are fully bonded and licensed. Moreover, with over years of experience in safe unlocking, we can say that our technicians are the best among the other safe crackers in town. So if you need an expert in safe cracking services in Salt Lake City, don't hesitate to call us!