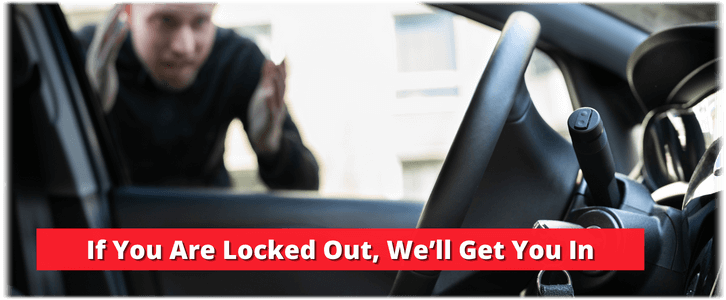 Are you locked out of your car and need an on-spot car lockout service in Salt Lake City? Then, you're in the right place! Our team offers emergency car lockout service any time of the day and anywhere in the Salt Lake City area. Our highly recommended team can assist you in gaining quick access to your vehicles. In addition, our unlocking service is available 24 hours a day, seven days a week, to unlock all kinds of cars. Furthermore, our experts have been unlocking cars for years, and we guarantee you will not regret choosing us. So if you need an on-spot car unlocking service, call us immediately at (801) 921-4116!
24-Hour Car Unlocking Service Near You!
If you can't unlock your car and are on the road or in the middle of the night, our Salt Lake City team is here to help. Car lockouts can happen to anyone at any time in Salt Lake City. Whatever the reason for the lockout, you should know that our car unlocking assistance can help you resolve these issues quickly and hassle-free. Lucky for you, our team provides a car lockout service 24 hours a day and seven days a week. We know how valuable your time is; as a result, we will come to you any time of the day as soon as you call us. Hence, call us to resolve your issues quickly and efficiently if you can't unlock your car or when you need an auto key cutting. There is no need to wait for the next business day. 
Car Lockout Experts in Salt Lake City
Who wants to wait when they can get assistance right away? Our priority is to provide you with the best car lockout service in Salt Lake City in the shortest amount of time and at the most affordable prices. We offer fast, dependable, and affordable car unlocking services. Our car unlocking technicians have years in the industry. So rest assured, your car is in good hands without damage and scratches on your car doors. You can also rely on our technicians, who are well-equipped with cutting-edge tools for unlocking your vehicles. So if you need car lockout experts to unlock your car in Salt Lake City, call us, and we'll come to help.
Are You Looking for the Most Affordable Auto Unlocking?
There are numerous providers of car unlocking services, each with a different service fee. We want to provide customers with a low-cost car lockout in Salt Lake City. Because we employ skilled men, we don't have to work as hard as the others. As a result, we can reduce each workload and charge. As a result, you do not have to spend a lot on high-quality assistance. In addition, we guarantee complete customer satisfaction when unlocking your car with the keys inside. Our team wants everyone to avail of our services right away. So, call us the next time you are locked out of your vehicle. Salt Lake City, residents have already tried and tested our car lockout service for over a decade.