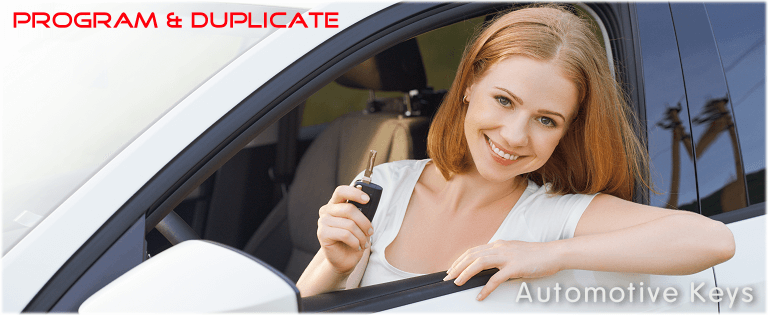 Are you looking for an excellent car key replacement in Salt Lake City, you're in the right place! Instead of going to the dealership and paying hundreds of dollars for a new set of car keys. You can pay a fair price and have it delivered to your doorstep. We've been in the Salt Lake City car key service business for a long time. Moreover, we truly understand what the word EMERGENCY means. That is why we work hard every day to live up to your urgent demands. We are able to come to you within 20 minutes of our first conversation.
High-Tech Car Key Copy Equipment
With the correct tools and machinery, we're ready to produce almost any car key copy on the market. Unfortunately, most car key makers in Salt Lake City do not carry high-tech auto key-making gear. This equipment allows our team members to hand you a new car key replacement without any waiting period. We copy about 10-15 car keys daily.  Our clients around Salt Lake City will be happy to vouch for our expertise and decent pricing for any job linked to car key cutting or programming in a heartbeat!
24-Hour Mobile Car Key Replacement Assistance!
Once we have your vehicle make and model, it's just a matter of seconds until we have your ignition car key replacement and expressed to your location, anywhere in the Salt Lake City metro area! Running a 24-hour mobile car key service requires a great duty from our experts. We know how stressful these kinds of issues can be. Hence, we'll do whatever it takes to earn your trust. We get you back on the road again in no time. So call (801) 921-4116 and enjoy great 24/7 car key services!
Ignition Key Extraction in SLC
Whether you need to extract a broken car key from the ignition or have a new one specially made in Salt Lake City. We're the key company to call! Sadly, if your car key is stuck in the ignition, you'll need the help of a skilled industry ace to get it out without causing any damage to your automotive hardware and parts. But not to worry! One of our skillful car key replacement masters in Salt Lake City can come to your home to perform a clean car key extraction and provide your new car keys made quickly.
Get Your Car Keys Made By the SLC's Best!
Within the Salt Lake City limits, we're considered the best at what we do. Unlike other car key service providers, every one of our mobile units can program transponder car keys while keeping a high level of service simultaneously. We love seeing the smile on our client's face when we recover his lost car keys or unlock the car door. No matter what kind of problem comes your way. We'll always be ready to arrange a new car key replacement that fits your specific needs. So don't count on amateurs when you're in trouble! Contact us at (801) 921-4116 now. Therefore, let a fully trained PRO of the key business deliver your car key replacement in Salt Lake City and surrounding cities.